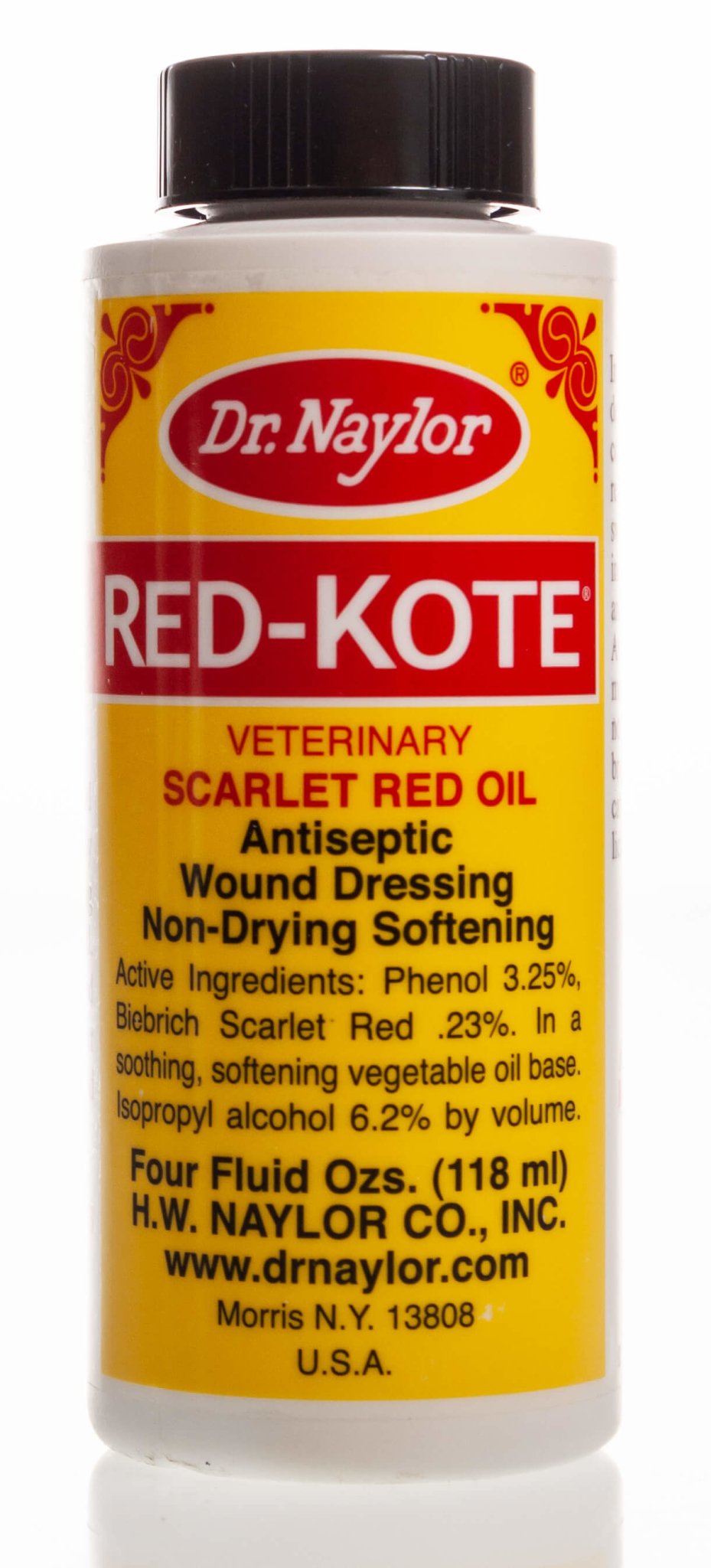 RED-KOTE DAUBER (4 OZ)
032584945118
---
Made in the USA.
Ideal for treating bumblefoot, fowl pox, leg mites—and scaly legs in fowl.
Prevents scar formation and white hair growth during the healing process.
Reduces proud flesh in horses.
The dauber head makes it easy to apply to problem areas.
Help heal your farmyard friends' slow-healing wounds with the power of Dr. Naylor Red-Kote Dauber Farm First Aid! Made in the USA, this convenient first aid dauber is effective at healing most superficial wounds such as surface cuts, wire cuts, rope burns, chafing, general burns, and slow-healing ulcers. It is also effective at reducing dry scales, bumblefoot, fowl pox, and leg mites in fowl—and even prevents proud flesh in horses. As it heals, this non-drying formula soothes and softens your pal's skin, so he stays comfortable. It stimulates healthy skin growth while discouraging granulation, scar formation, and white hair growth. It is perfect for treating chickens, horses, and other friends on your farm!