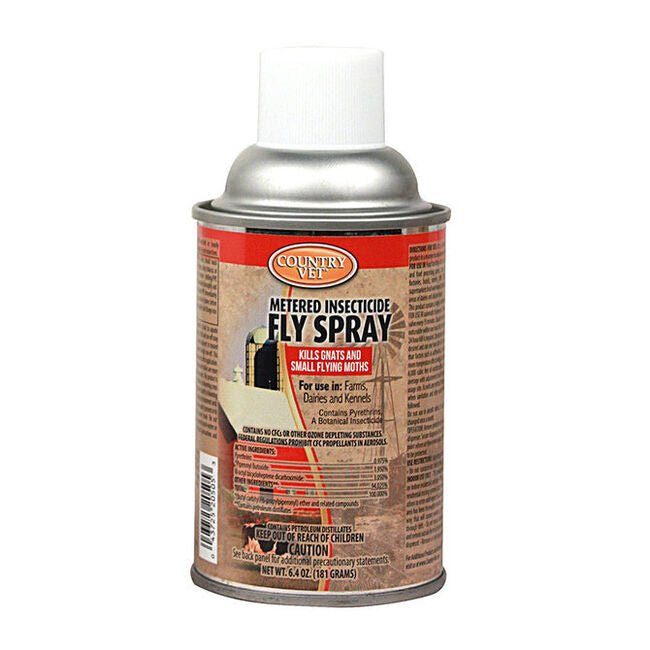 COUNTRY VET METERED INSECTICIDE FLY SPRAY
043725205053
---
Are you tired of walking into your barn and having flies everywhere? Country Vet® Metered Fly Spray is perfect for use in barns as well as on porches or other entries to your home or business. It contains 0.975% of pyrethrins made from Chrysanthemum flowers to effectively kill and repel flies, gnats, and small flying moths. Each 6.4-ounce can provides up to 30 days of flying insect control when used in the Country Vet® Automatic Metered Dispenser, which sprays 24 hours a day at set intervals. This spray is so safe, it is even approved by USDA to be used in food processing areas!
Contains pyrethrins from chrysanthemum flowers
Kills flies, gnats and small flying moths
Contains no CFCs
EPA registered
ASDA authorized
6.4oz.