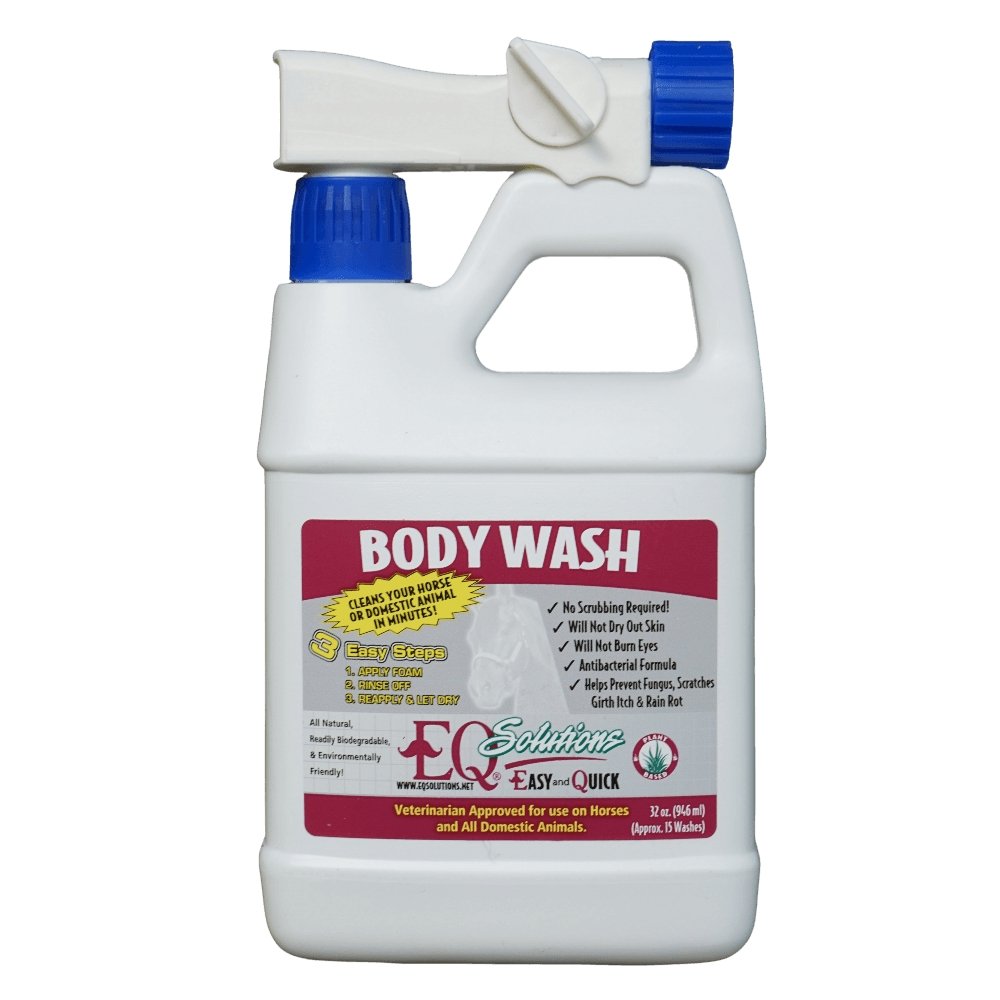 EQ SOLUTIONS BODY WASH 32OZ
063827903329
---
 EQ Solutions Body Wash is formulated from plant seed esters. Therefore, it is naturally attracted to the proteins, sugars and fats that make up grime.
32 oz
Ready to Apply W/ Hose Connection 
Safe and Effective
Easy and Quick
Free of Soap and Alcohol
Environmentally Friendly
Veterinarian Approved for Use on All Domestic Animals
Helps Prevent Fungus, Girth Itch, Rain Rot and Scratches
The pH of Body Wash is neutral (6.5pH), similar to the skin of most animals, which reduces the risk of skin irritation, damage to hair, and other reactions. Competitive products with non-neutral pH may cause significant irritation, dryness of skin and many other skin and hair problems.